Learn Ground-Based Self-Defense And Get In Great Shape With Our Grappling Classes
The world of ground-based self-defense is dynamic and designed to be applicable across both real-world and competition settings. Here at Champion Striking and Fitness, we're excited to share high-energy Grappling skills with you and help you get more out of your body than you ever thought possible.
Come see us here in Bristol today or simply fill out the short form on your screen to learn more!
What Can You Expect From Our Grappling Classes?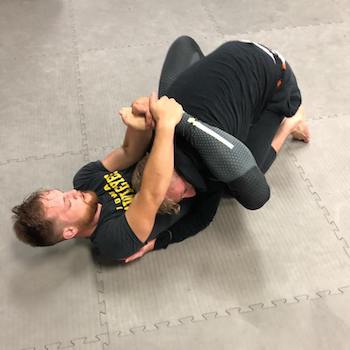 Our grappling program is geared towards functional application. In self-defense or in competition, the goal of grappling should be to allow you to maintain control or escape a bad position such as an assailant or opponent on top of you.
We focus on the use of leverage rather than strength to be able to effectively and efficiently offset an attacker in order to escape danger. This class is great for anyone interested in learning functional self defense or an interest in MMA competition. At Champion Striking and Fitness, we're proud to train people of all experience levels.
We're helping everyone in Bristol learn:
Back, guard, and side control strategies
Pass and transition skills from any position
Choke, crank, and lock controls
Effective sweeps and submissions
PLUS, We're Giving You The Chance To Get In Better Shape Than Ever Before
Ground grappling is truly a total-body effort that requires incredible agility, speed, and coordination. So, of course, that's our focus in every session.
Our Grappling classes can help you keep your heart racing from start to finish and keep your muscles guessing like never before. Every class at Champion Striking and Fitness is different from that last. We're here to keep you motivated and help you stay prepared for anything life throws your way.
From day one in our system, you can enjoy:
Lean, functional strength gains
Sustainable fat burning strategies
Total-body athleticism
Unwavering self-confidence
Join Us Today For The Best Grappling Classes Bristol Has To Offer
If you're ready to change the way you train and combine your workouts with effective self-defense skills, we have the answer for you here at Champion Striking and Fitness. Our Grappling classes are great for all experience levels.
Just fill out the short form on your screen to learn more or come see us here in Bristol today!