Our Kids Kickboxing Classes Make Fitness Fun For All Ages!
It's hard to keep young kids active. There are a million things they'd rather be doing. But at Champion Striking and Fitness, we're working hard to change that.
Our Kids Kickboxing classes are high-energy fun for students of all ages. We use the skills of Kickboxing to keep students challenged and help them have a blast learning something new every day.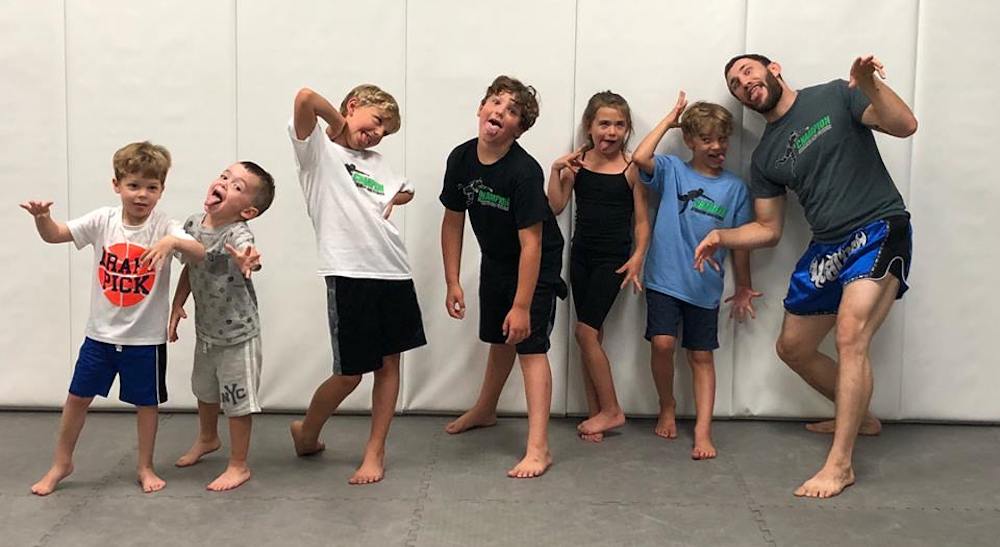 Why Is Our Kids Kickboxing Class Right For Your Child?
The truth is, our Kids Kickboxing classes are perfect for students all across our community. We work hard to tailor our training and meet the needs of all experience levels. From day one, we challenge students with high-energy exercises and introduce them to valuable life skills like respect, discipline, and self-confidence.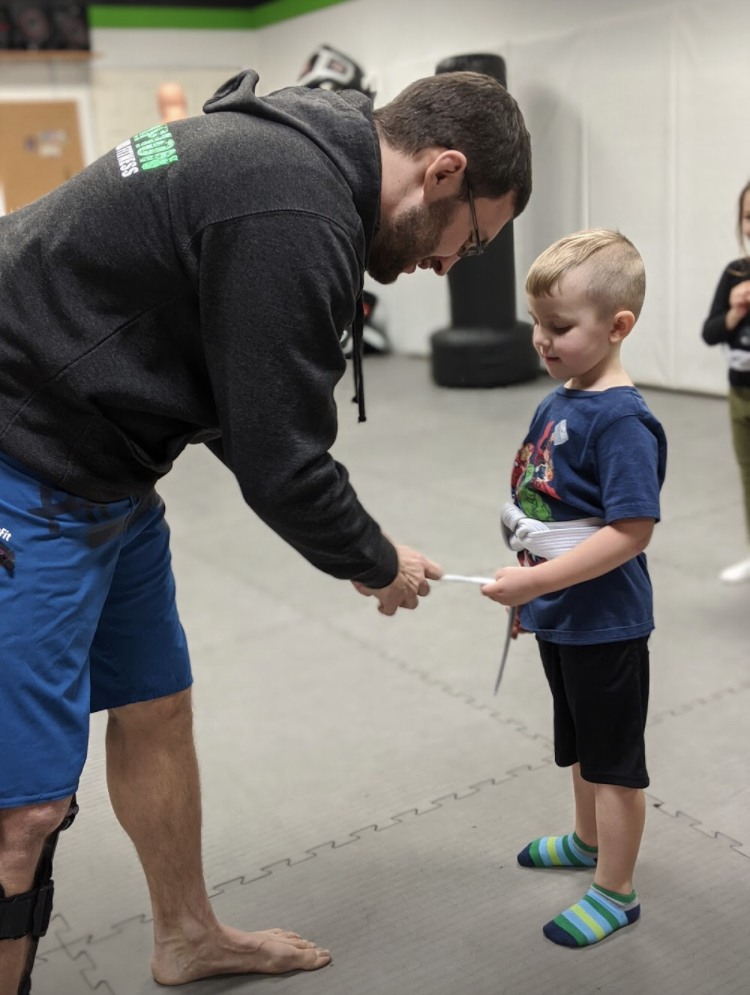 At Champion Striking and Fitness, we work to enforce the team mentality by teaching the children to work together and help each other learn. We introduce students to various partner drills, pad, and bag work to learn the techniques in a safe manner.
This class is helping students all across Bristol and beyond develop...
Problem-solving skills
Balance and hand-eye coordination
Flexibility and cardiovascular health
...all while promoting proper social interaction in a fun environment!
In Our Kids Kickboxing Classes, We're Focused On Long-Lasting Development
Sure, our students love the action-packed training that we offer. But as parents, we know that you're a whole lot more interested in their development into well-rounded young adults.
That's why our Kids Kickboxing classes focus on using our instruction as a vehicle for character development that you'll quickly notice in every aspect of your child's life.
At Champion Striking and Fitness, we're helping students all across Bristol develop:
Incredible self-confidence
Improved focus and discipline
Effective conflict resolution skills
A great sense of accomplishment after every class
Get Started Today With Our Kids Kickboxing Classes Here In Bristol!
If you're ready to challenge your child and set them up for success, come see us today at Champion Striking and Fitness. Our Kids Kickboxing classes are great for all ages and experience levels.
Fill out the short form on your screen to learn more!